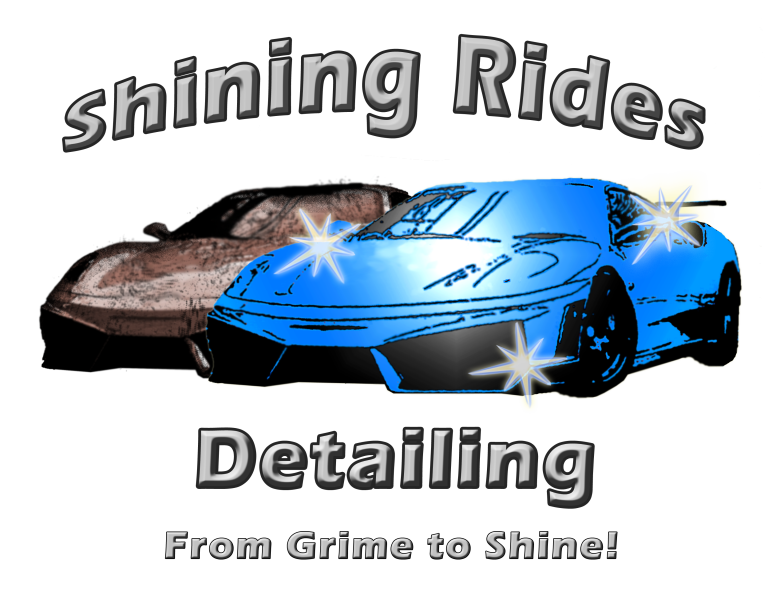 Nate did an excellent job. My car looked brand new when he was done. I will be calling him back after winter for another detail.
- Mike P
Nate did an excellent job on my SUV!! Inside & out - it was absolutely perfect after he worked his magic. I had a hard time pulling it out of the garage to drive it the following day because it was just so perfectly clean and spotless. I look forward to (at the very least) a yearly visit from Nate and his magic potions. On top of the wonderful work he performed, he has to be one of the nicest guys around. Shining Rides is the find of the year for me!! Thanks again for everything, Nate!
- Casey Conroy
Did an amazing job on my car interior!! Was super happy and impressed with how beautiful my car looks again! She looks brand spanking new! He was super nice and sweet! Will definitely be getting my xar detailed from him when i need it! Exceptional work!! Have nothing but great things to say!! Super duper happy!!
- Alyssa Beard
Nate did a great job on my 2011, looks like it just came off the show room floor!
- William Arthur
Thank you Nate! For making our cars look the best they have ever looked! I will definitely recommend you to friends and family. Don
- Don Mcdonald
I've taken my car to other professional detailing places before but it doesn't compare to how shiny and brand new my car looks after Nate has detailed it! With 4 kids, my car takes a beating. It looks great and smells great and now I'll be able to maintain it until my next appointment. I have already been telling friends and family about his services. Best part - he can even travel to your location! So convenient! Thanks again for doing a great job as always!
- Jamie Lyn
My car looks so shiny and new! Nate even got off this weird splash looking substance of the side of my car that would not come off no matter how much I washed it! Highly recommended!
- Angela Bottino-Cox
Just had Nate do a detail of my new truck. He was on time, great to talk to, and did what he said he would do and then some. His work protects the truck's paint and makes it look great. Even my hitch cover is shining.
- Eric 'Sparky' Collier
I would recommend Shining Rides for all your detail needs. Nate is great to work with and is very accommodating and will answer any question you might have. He does quality work and takes his time to ensure it is done right. I am very pleased with my detail.
- Branden Lockwich
Just got my car back from Nate with Shining Rides Detailing and I couldn't be happier! He does such quality work and is very thorough. I HIGHLY recommend this company! I felt like I was driving a brand new car even though mine is 5 years old.
- Gretchen Elyse
Nate is a true professional and my ride has never been so shiny! His attention to detail is unmatched and he truly cares about the work he does. I am getting my wife's car detailed next and telling everyone about Shining Rides. Thanks, Nate!
- Chris Klein
Shining Rides Detailing had my car looking brand new when I picked it up! I am so happy with the service and professionalism!
- Angela Streiff
He did an awesome job inside and out!! Looks amazing thanks again
- Roy Behanna
Fantastic work. Very detail oriented. Highly recommend.
- Pete Evans
Nate came up to our office and did a fantastic job on my ride. I use it pretty rough and he made it look like new! Thanks for everything!
- Josh Fetcko
Car looked amazing. Allow extra time for amount of detail that goes into the cleaning.
- Katie Gorman
I just had the interior of my car detailed by Shining Rides Detailing and Nate certainly understands what "detail" means. Spots on the cloth seats and carpets that have been there for years are gone! The center console was terribly dirty....no more! He didn't miss a thing! In addition, I found him to be very professional as well as personable. The prices are competitive, in fact, better than most I checked. The convenience of him coming to my home was also a plus. This is a new business in the area but I predict it will be around for many years to come.
- Carole S.
Had the pleasure of having Nate come to the house this morning to do an interior detail on my Jeep Cherokee. My car looks better than it did the day we bought it. Extremely fair pricing, reliable service & great communication. Really looking forward to hiring him again and recommending him to my family & friends. Thanks so much for doing such an excellent job, Nate!!
- Samantha Barnes
I had my SUV RX 350 Lexus detailed by Nate Uhrin at Shining Rides Detailing. I was so pleasantly pleased when I picked it up!!! I could see myself on the paint it because it was so clean and fresh smelling. Carpets were cleaned and every nook and cranny was scrubbed!! It literally looked like it did when I drove it out of the parking lot when it was new and it is a 2013!!!!. I would highly recommend this Detailing service!!! It is worth every penny!!!!!
- Kathleen McCabe
Very professional and easy to work with! We are very pleased with the detail!
- Nicole L. Yankoski
Very good experience and a reasonable price for mobile detail while I was at work. Would recommend.
- Tyler Knox
Reviewer left a 5 star rating, but left no comments.
- Lynn Sickler
Reviewer left a 5 star rating, but left no comments.
- Barb Bernath
Reviewer left a 5 star rating, but left no comments.
- Gary Riddle
I would highly recommend Nate. He was professional, on time, and did a phenomenal job. Best car detailing I have ever had. He spent 6.5 hours working on my interior and exterior detail. I will definitely be using him again in the near future.
- Lauren Parkins
Nate was so kind got right back to me had a cancellation & got me in. Superior job looks & smells like a brand new car! Please give Nate a try for your car needs!
- Mary Ann Hall
Reviewer left a 5 star rating, but left no comments.
- James Wass
Reviewer left a 5 star rating, but left no comments.
- William Smith
Reviewer left a 5 star rating, but left no comments.
- Leslie Deutschman
This is a very professional business. The work area was very clean and organized. The proprietor was extremely polite. And very professional. He started on the and my car was ready when he told me it would be. I would recommend this business to anyone that wants there car to look new again. Btw my car is a 2015 Acura rdx
- Clifton gilbert
Nate was the consummate professional, performed the best auto detail I've ever had at my home (so convenient) and comes highly recommended.
- Patrick King
Had 2 brand new cars ceramic coated and couldn't be happier. If you think your new car looks good when you pick it up, have Nate ceramic coat it. The color pops once it's done and rain just rolls right off. I am so impressed with Nate's professionalism and integrity that I've decided to have him do maintenance cleanings every month to keep our new cars looking new for as long as we own them.
- Jim D.
WOW!!! I can't say enough about the owner Nate, I purchased a 2019 Ram Laramie 2500. Very large truck. It had minor scuffs and some scratches. I was looking to get a ceramic coating put on, SB3 being the best. After traveling to detail shops and seeing no experience staff at min wage working on vehicles, i hit the Web and found, Shining rides. Nate is owner and operator. His customer service and knowledge of exterior and interior of automobiles is absolutley out standing. He is certified in SB3 applications among other certifications. He is also a mobile wash and detail co. You call make an appointment and he shows up to detail or just a wash, home or work. You need to try the best in the business, i have done all the foot work. Thank you Nate at Shining Rides. Ron . Ps. Check out pic of my ride on website.
- Ronald Johns
Fabulous service. The car now is better than brand new!
- Kathy Anderson
Nate is my go to detailer. He always does great work no matter what vehicle he's working on. He's ceramic coated my truck and my dad's Mustang. He's also repaired paint on my sister's civic and extracted the seats on my Subaru. He's very professional and easily explains what he will be doing and when your vehicle will be done. I don't hesitate recommending him to anyone.
- Alec Hydock
Positive: Professionalism, Punctuality, Quality, Value I had a full detail done on my husband's midsize truck. It looks amazing. Absolutely will be taking my vehicle next. The best service, the best price, the nicest guy. Services: Seat shampooing, Wheel washing, Auto detailing, Full body wash, Steam cleaning, Interior scenting, Scratch removal, Interior vacuuming, Vacuuming
- Megan Mignogna
Nate was super professional and had great communication about everything. My truck looked liked new inside after he was done with the detailing! I would definitely recommend and use his services again! Services: Seat shampooing, Auto detailing, Interior scenting, Interior vacuuming
- Nicole Hunt
Let's Talk