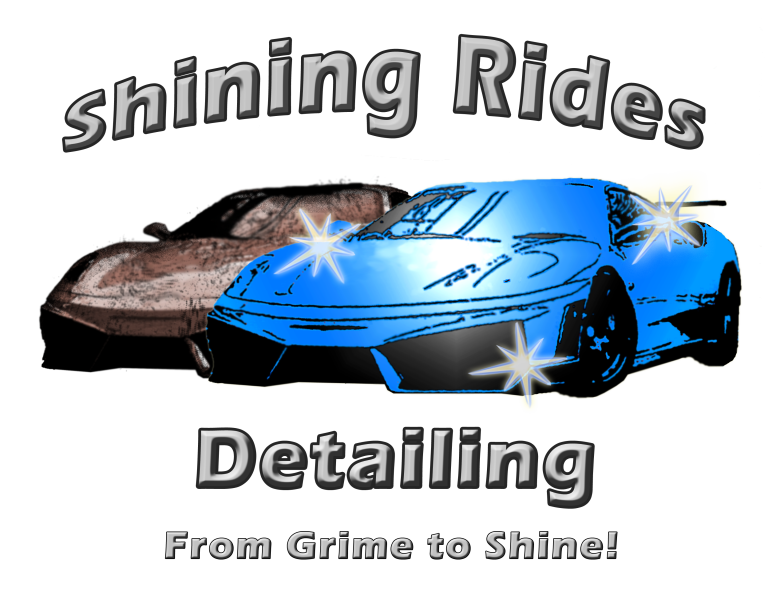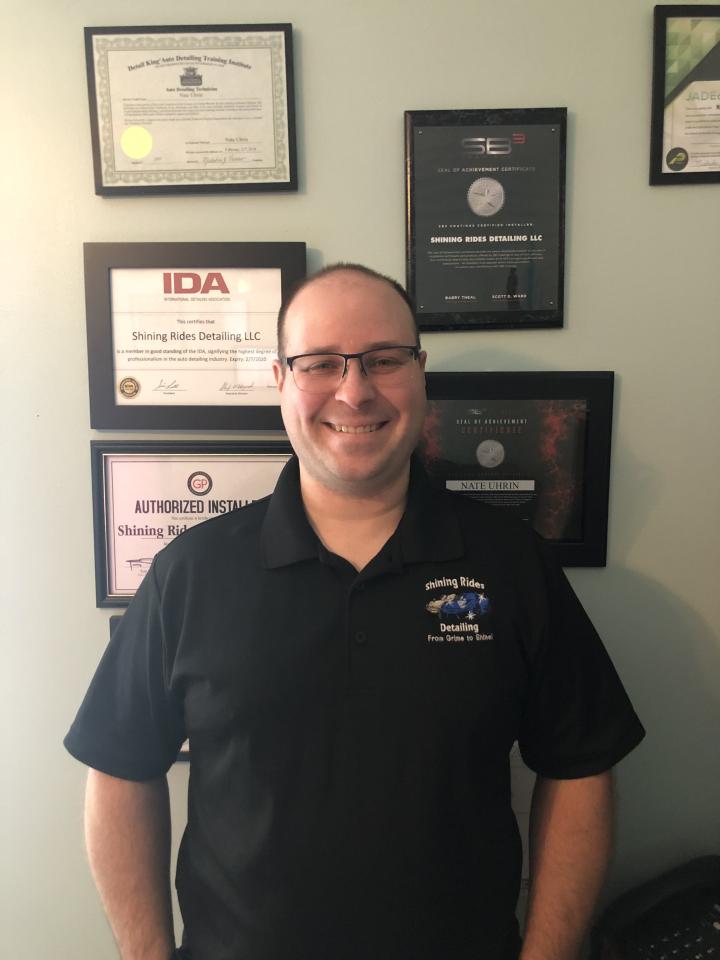 Hi, I'm Nate, owner of Shining Rides Detailing LLC and professional detailer.
I've been detailing my own cars for years and recently became certified by Detail King right here in Pittsburgh. When I was growing up, I remember seeing my Grandfather cleaning his car quite frequently. He took pride in having a clean car, both inside and out. He paid attention to every detail. He took the time to remove all the scratches, leaving the paint shimmering in the sun so clear he could see a perfect reflection. The chrome was always shined brightly, not a single finger print to be found. On the inside, you wouldn't find a speck of dust or dirt.
I have a passion for keeping my own rides shining, getting the grime off before it settles too much. I will bring this passion to work every day, working to make your car look its best. I am confident that you will be pleased with the services that I provide for your detailing needs. If your not satisfied
then I'm not satisfied and either you will not pay or I will fix what is wrong and make it right. It is as simple as that. I stand behind my work 100%
Shining Rides Detailing is a mobile auto detailing company. We come to your home/business to provide the best services. We are fully insured and come with everything needed to take care of your detailing needs. We use all Eco Friendly chemicals. Shining Rides Detailing LLC is an independently owned and operated company by Nate Uhrin.
Shining Rides Detailing is open Monday-Friday 8:00 AM to 5:00 PM. We are typically closed on major holidays, but depending on the holiday we can fit you in.
Let's Talk