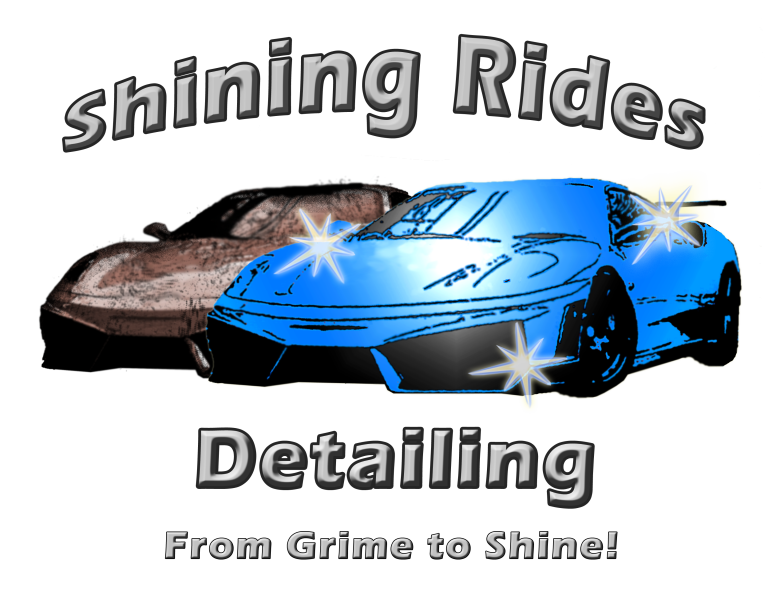 Paint Correcting (Removing Major Paint Imperfections)
$55/hr plus tax
*Time is Based On Severity Of The Imperfections*
Removal of swirls in paint
Removal of scratches in paint
Removal of oxidation
Removal of scuff marks
Bringing the paint back to a mirror looking finish
Headlight Restoration
$80 plus tax (both headlights)
*Takes 30 Minutes Per Headlight To Complete*
Foggy, yellow colored headlight lenses restored to look like new
Apply protective coating to lens, keeps lens looking new
Clay Bar
$45 plus tax
*Takes 30 Minutes To Complete*
Clay bar painted surfaces
Clay bar windows
Removes contaminants that washing will not remove from paint
Leaves paint and windows silky smooth
Improves the ability of the wax or sealant to adhere to the paint
Engine Cleaning
$50 plus tax
*Takes 45 Minutes To An 1 Hour To Complete*
Engine is degreased and cleaned
Engine bay is cleaned
Dress plastic components
Dress rubber components
Dress engine components
Aquapel Glass Treatment
$35 plus tax
*Takes 15 Minutes To Complete*
Aquapel is a long lasting rain repellent that improves a drivers ability to see clearly and drive safe in the rain. Improves vision in the rain, makes rain bead up and roll off the windshield, makes it easier to remove snow and ice and clean the dirt and bugs off of the windshield. Also lasts for 6 months of protection. This price is for windshield only, all glass is cleaned and prepped and polished if needed.
*Upgrade option full vehicle $70 or Upgrade to one of our 1-3 year Glass Ceramic Coatings. Contact Us for pricing.
Wheel Wax
$50 plus tax
*Takes 1-1 1/2 Hours To Complete*
Properly protects any wheel finish to minimize the amount of brake dust and road contamination from etching into the wheels finish. Allows brake dust to be easily washed off of wheels with just water or as easy as just wiping the brake dust off. Provides 4-6 months of protection.
*Upgrade to our Wheel Ceramic Coating providing 2 years of protection. Makes cleaning and taking care of your wheels easier. Contact us for pricing.
Trim / Molding Restoration
$35-$125 plus tax (depending on length of time of restoration)
*Takes 1/2 - 1 1/2 Hours To Complete (Depending on how much needs restored)*
Brings back faded grey / black moldings / bumpers / running boards to like new conditions. Lasts for years not months!
Ozone Treatment (Odor Removal)
$66-$110 (depends on the severity of odor) plus tax
Have a stubborn odor that will not go away even after cleaning the affected area? Let us run an Ozone Treatment to remove the odor.
Rock Chip Repair
$55-$120 plus tax
Rock chips will be repaired with exact matching paint **Call or text for appointment. We need to know the year, make, model and paint code for your vehicle. The paint code is located on the white sticker on the drivers side door. We need this information as we might not have your exact color in stock and may need to order the correct paint.**
Road Paint Removal
$55-$250 plus tax
Road paint is removed from wheel wells, trim and paint from the exterior of the vehicle. *Price shown is a starting price and depends on the severity and length of time to remove.*
Cabin Filter Replacement
$22 to install (plus cost of the filter. We need to know the year, make and model of vehicle) plus tax
Cabin filters take contaminants out of the air you breathe and helps prevent allergens, dust, fumes, and odors from circulating in your car's passenger compartment. The cabin filter can also hold onto odors if they have not been replaced in awhile. We recommend having it replaced with an interior detail or when you are having problems with an odor inside your vehicle that will not go away. You can have your dealership replace the filter, but they usually charge a lot more than we do. Our cost is the purchase of the filter and then a small fee to install the filter. We will need to know the year, make and model of your vehicle ahead of your appointment so the filter can be purchased.
Let's Talk